In the world of fashion, trends come and go, and it can be hard to keep up with the latest styles. One trend that's been catching people's attention lately is the resurgence of retro footwear. And one brand that's been in the spotlight is Reebok.
Are Reeboks coming back? It seems that way. With celebrities and influencers sporting the classic sneakers, and collaborations with designers and brands, Reebok is making a comeback. But what's behind this revival, and what can we expect from the brand in the future? Let's take a closer look.
Are Reeboks Coming Back?
Yes, Reebok is coming back with a new collection that is expected to hit stores soon. The brand has been revitalized by its parent company, Adidas, and the new collection is expected to feature classic Reebok designs with modern upgrades. Keep an eye out for the new collection in stores and online.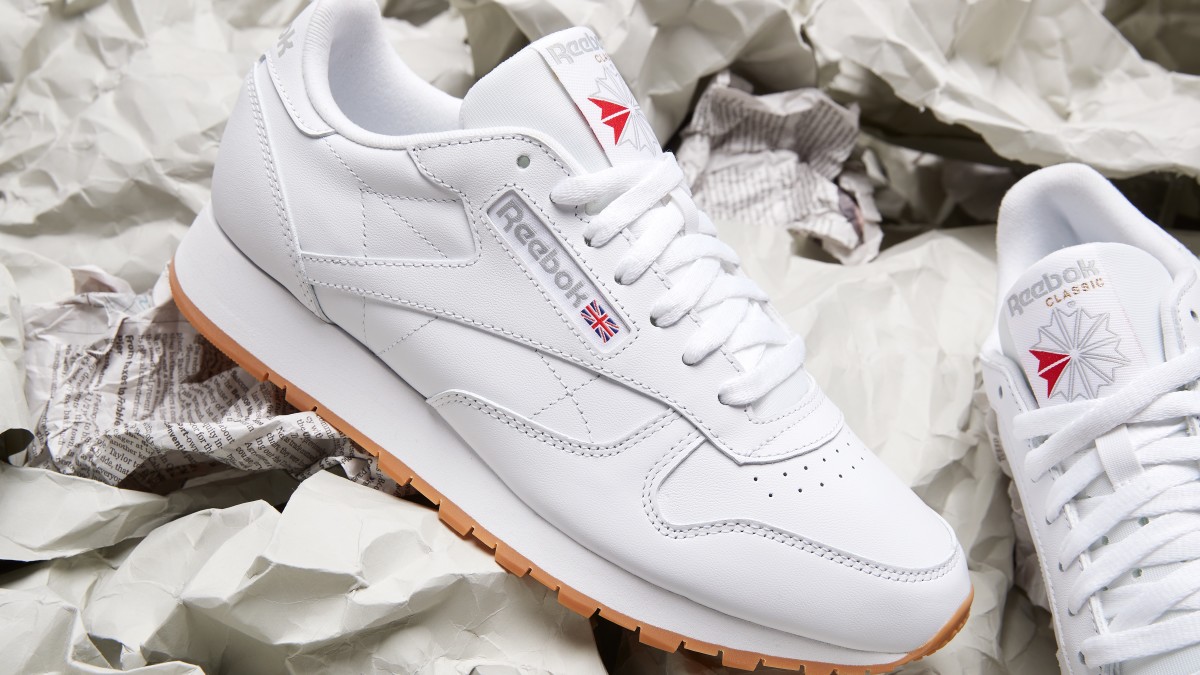 Are Reeboks Coming Back?
Over the past few years, there has been a resurgence of interest in retro fashion. From classic high-top sneakers to vintage denim jackets, old-school styles are making a comeback. One brand that seems to be benefiting from this trend is Reebok. But are Reeboks really coming back, or is it all hype?
The Rise of Retro Fashion
There's no denying that retro fashion is having a moment. From the resurgence of '90s streetwear to the popularity of vintage-inspired accessories, consumers are looking to the past for style inspiration. This trend is fueled in part by nostalgia for simpler times, as well as a desire for authenticity in a world that often feels manufactured.
One brand that has been capitalizing on this trend is Reebok. Founded in the UK in 1958, Reebok rose to prominence in the 1980s with their signature line of fitness shoes. Over the years, the brand has undergone several ownership changes and struggled to compete with rivals like Nike and Adidas. But in recent years, Reebok has been making a comeback.
The Reebok Revival
So why are Reeboks suddenly back in style? For one, the brand has been partnering with celebrities and influencers to create buzz around their products. From a collaboration with rapper Cardi B to a line of retro-style sneakers with designer Pyer Moss, Reebok has been making headlines with their celebrity partnerships.
In addition to these high-profile collaborations, Reebok has been releasing updated versions of their classic styles. The brand's iconic Club C 85 sneaker, first introduced in the 1980s, has been re-imagined with new colors and materials. The same goes for the Classic Leather, another Reebok staple from the '80s. These updated versions of classic styles appeal to both longtime fans of the brand and a new generation of consumers who are discovering Reebok for the first time.
The Benefits of Reeboks
For those who are new to the world of Reebok, there are several reasons to consider giving the brand a try. For one, Reebok is known for their commitment to sustainability. The brand has launched several initiatives to reduce their carbon footprint, including using recycled materials in their products.
Another benefit of Reebok is their emphasis on fitness. While the brand is best known for their sneakers, they also offer a range of workout clothes and accessories. Whether you're a seasoned athlete or just starting out on your fitness journey, Reebok has something to offer.
Reebok vs. the Competition
Of course, Reebok isn't the only brand vying for your attention in the world of retro fashion. Nike and Adidas, two of Reebok's biggest competitors, have also been releasing updated versions of their classic styles. So how does Reebok stack up against these rivals?
One thing that sets Reebok apart is their focus on sustainability. While Nike and Adidas have launched their own sustainability initiatives, Reebok is widely regarded as a leader in this area. Additionally, Reebok's commitment to fitness and their partnership with CrossFit sets them apart from other brands.
Ultimately, whether or not Reeboks are coming back is somewhat subjective. But there's no denying that the brand has been making a splash in the world of retro fashion. With their updated versions of classic styles and commitment to sustainability and fitness, Reebok is a brand to watch in the years to come.
Frequently Asked Questions
Are Reeboks coming back?
Yes, Reebok is making a comeback. In 2020, Adidas announced that it was selling Reebok to Authentic Brands Group for $2.5 billion. Since then, Authentic Brands Group has been working to revive the brand and bring it back into the spotlight.
One of the ways that Reebok is making a comeback is by collaborating with high-profile celebrities and athletes. For example, Reebok has recently partnered with Cardi B, Khalid, and Victoria Beckham. Additionally, Reebok is focusing on sustainability and has released a range of eco-friendly products.
What is Reebok known for?
Reebok is known for its athletic footwear and apparel. The brand was founded in the United Kingdom in 1958 and became popular in the 1980s and 1990s with the release of the Reebok Classic, the Workout, and the Freestyle. Reebok has also been a sponsor of various sports teams and athletes, including the UFC and Conor McGregor.
Reebok is also known for its innovative designs and technologies. For example, the brand introduced the Pump technology in 1989, which allowed wearers to customize the fit of their shoes. Reebok has also developed technologies such as ZigTech, which provides energy return and cushioning, and NanoFlex, which provides flexibility and support.
Where can I buy Reebok products?
You can buy Reebok products at various retail stores and online retailers. Some popular options include Foot Locker, Champs Sports, and Finish Line. You can also purchase Reebok products directly from the brand's website or from other online retailers such as Amazon and Zappos.
When buying Reebok products, it's important to make sure that you are purchasing from a legitimate retailer. Beware of counterfeit products, which can be of lower quality and may even be dangerous to wear.
What are some popular Reebok products?
Some popular Reebok products include the Classic Leather, the Club C, and the Nano. The Classic Leather is a timeless sneaker that has been popular since its release in 1983. The Club C is a retro tennis shoe that has gained popularity in recent years. The Nano is a cross-training shoe that is designed for high-intensity workouts.
Reebok also offers a range of apparel, including workout clothes and athleisure wear. Some popular apparel items include the Reebok One Series tights, the Workout Ready shorts, and the Classics Vector sweatshirt.
Is Reebok a sustainable brand?
Reebok is working to become a more sustainable brand. The brand has set a goal to use only sustainable cotton in its products by 2025. Reebok has also released a range of eco-friendly products, including shoes made from recycled plastic and clothing made from organic cotton.
In addition to using sustainable materials, Reebok is also focusing on reducing waste and emissions. The brand has introduced a circular design approach, which aims to reduce waste by using recycled materials and designing products that can be easily disassembled and recycled.
Reebok Answer DMX "OG" Is Coming Back #Shorts
In conclusion, the question of whether Reeboks are coming back is a topic of great interest in the sneaker world. While there is no clear answer, recent trends suggest that the iconic brand is on the rise once again.
Firstly, the retro sneaker trend has been gaining traction in recent years, with many consumers seeking out classic styles from the 80s and 90s. This has led to a renewed interest in Reebok's heritage models, such as the Classic Leather and the Workout Plus.
Secondly, Reebok has been collaborating with high-profile designers and celebrities to create limited edition releases that generate buzz and excitement among sneakerheads. Notable collaborations include partnerships with Pyer Moss and Cardi B.
Finally, Reebok has been making strategic moves to position itself as a leader in the sustainability movement, with initiatives such as its "Cotton + Corn" biodegradable sneaker line. This focus on environmental responsibility is sure to resonate with consumers who are increasingly conscious of their impact on the planet.
Overall, while the answer to whether Reeboks are coming back may not be a simple one, it's clear that the brand is making moves to regain its relevance in the sneaker market. With a renewed focus on heritage, high-profile collaborations, and sustainability, Reebok is poised to make a comeback in the years to come.